Update Required
To play the media you will need to either update your browser to a recent version or update your
Flash plugin
.
Update Required
To play the media you will need to either update your browser to a recent version or update your
Flash plugin
.
Update Required
To play the media you will need to either update your browser to a recent version or update your
Flash plugin
.
Update Required
To play the media you will need to either update your browser to a recent version or update your
Flash plugin
.
Bob Merrill - Piano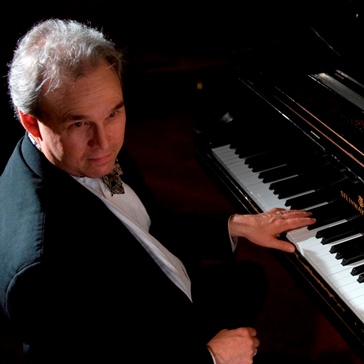 "In live performance, my goal is to find joy in the music. When I find it, everyone else feels it."
Bob began playing piano when he was 5 years old, and has played bass and piano professionally for more than 30 years, spanning a spectrum of styles. He can often be found playing jazz at local venues, or playing private engagements with the area musicians.
He has been performing in the Upper Connecticut River Valley for more than 20 years. He has accompanied ballet classes for Pacific Northwest Ballet, for Jacques d'Amboise's National Dance Institute tour of New Hampshire schools, and for Michael Blevin's artist-in-residence theatre projects at the Pomfret School. He has produced albums, jingles, and music for video and film, and has been composer/accompanist for Dartmouth Film Society's silent films since 1989. By day he is a composer, producer, audio engineer, and technical consultant at his studio, Sweet Spot Digital. He grew up in Oregon, and now makes his home in South Pomfret, Vermont.
He has studied with Fred Haas, Tom McClung, Miro Sprague, and Latin-Grammy winner Gustavo Casenave.
He's very excited about the new adventure, Tango Norte.
Jeremiah McLane - Accordion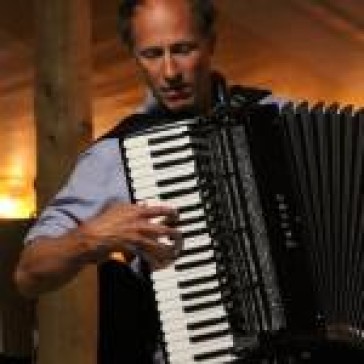 Jeremiah is a composer, accordionist, pianist and teacher with a diverse musical background including blues, jazz, Celtic, Québécois, French and other roots influenced music.
In the early 1990s he formed The Clayfoot Strutters and Nightingale, two bands that have helped shape the sound of traditional New England roots music. He holds a Master's in Contemporary Improvisation from the New England Conservatory of Music and is the founder-director of the Floating Bridge Music Camp.
He teaches regularly at summer music programs throughout the US including Ashokan, Centrum's American Festival of Fiddle Tunes, Swananoah, Maine Fiddle Camp, Lark in the Morning, John C. Campbell Folk School, Pinewoods, Bay Area CDSS Camps, and many others. He has performed throughout the United States and Europe, including such venues as the Royal Festival Hall, the Picolo Spoleto Festival, the Carrefour Mondiale de l'Accordeon, and the Philadelphia Folk Festival.
In addition to teaching and performing, Jeremiah has also composed numerous pieces for film and theatre. In 2006, he received National Public Radio's "favorite picks" award for his second solo recording, Smile When You're Ready, and in 2013 the French music magazine Trad Mag's "BRAVO" award for his fifth release, Hummingbird.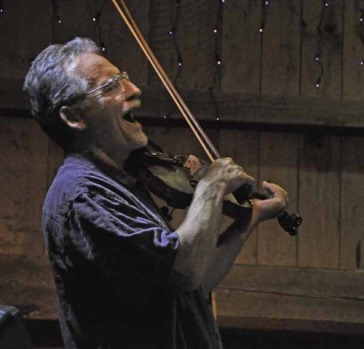 Thal Aylward - Violin
A multi-talented multi-instrumentalist, Thal is also a multi-genre specialist. He plays English Country Dance, Western Swing, Straight-Ahead Rock, and Straight-Ahead Jazz, as well as being a serious classical violinist and violist.
He has been a pillar in Carlos Ocasio's Frydaddy, plays with Stone Cold Roosters, not to mention numerous contradances with some of the finest players around.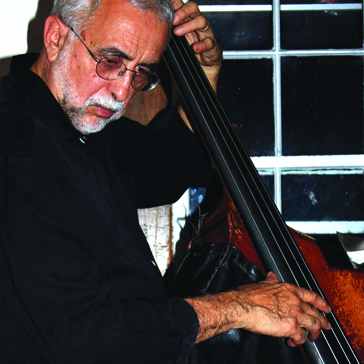 Peter Concilio - Bass
The founder and Artistic Director of the Hartland JazzFest, now in its fourth year, Peter continues to promote First Fridays at Skunk Hollow Tavern in Hartland, where he performs with local and regional jazz musicians each month.
In 2014, he launched "Silo Jazz" on the third Friday of the month at Silo Distillery in Windsor, Vermont where he performs with pianists Fred Haas and Bob Merrill, and guitarist Billy Rosen, among others.
More recently he has joined Tango Norte, and looks foward to touring and recording with the quartet in the coming months.